Key Considerations of the New Mental Health Diversion Law
---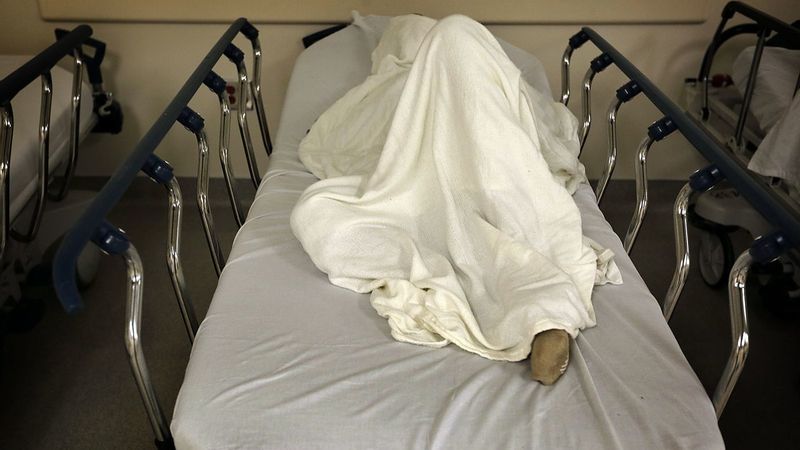 A patient in the emergency psychiatric unit at County-USC Medical Center in 2015. (Barbara Davidson / Los Angeles Times)
With all of the hundreds of documents signed by Governor Brown in the last year, there is one law that he signed at the beginning of the summer that may have a big effect on our state: AB 1810.
AB 1810 is a law allowing judges, at their discretion, to order community mental health treatment in lieu of prosecution for people accused of crimes.
In California alone, the incidence of mental illnesses in jails and prisons is very high. In 2015, 38% of female prison inmates and 23% of the male prison population received mental health treatment while incarcerated (according to the California Health Care Foundation).
With this new law, those who have been accused of committing a crime and are suffering from a mental illness, may be able to be treated outside of jail and outside of our already at-capacity state hospitals.
A recent opinion article from the LA Times Editorial Board provided an overview of recently signed California Law AB 1810.
The Benefits 
The benefits of this new law are that it gives an expanded diversion of mentally ill defendants from the criminal justice system. 

With our jails being increasingly filled with mentally ill people who are accused of crimes, and our limited number of CA State Hospitals packed, the goal is to divert mentally ill people (including those likely to be found incompetent to stand trial) into treatment at the earliest point.
Defendants who can present sufficient evidence that they suffer from a mental disorder — and who can show that that they do not pose an unreasonable risk to the public — would be able to ask judges to suspend criminal proceedings in favor of mental health treatment, which could last up to two years.
After treatment, a judge, finding the defendant no longer a danger to the community, could dismiss the charge. Otherwise, there would be a hearing to determine whether to reinstate the prosecution.
The Downsides
The downsides of this new law are that murders and rapists could potentially go free by claiming whatever they did was due to their health problems, and a gullible judge ruling in their favor.
While this seems implausible, this new law makes it a possibility. However, fixing this flaw could reverse the original purpose of the law. It's a tough situation.
What made this article stand to out to me was the last part.
It's likely that even most prosecutors who are unhappy with the new law don't honestly believe that judges will allow accused murderers and rapists to go free without trial.

The real issue is who gets the power in the courtroom — the prosecutor or the judge — to decide between prosecution and treatment.

Recent criminal justice reforms have begun to return to judges some discretion that had previously been transferred to prosecutors through excessive tough-on-crime legislation and ballot measures.

Generally, discretion in the courtroom properly belongs with the judge, but it must be balanced so as to protect the public. To achieve that balance, AB 1810 needs a little work.
---